Remember this post I made a while ago on Keyquest?

I was playing it last night and have been playing getting a few background, stamps and furniture for prizes. The prizes are nothing to scream about because it's really cheap at the wizard now. And it can get quite frustrating because sometimes it will freeze or take a long time to load. But if you have time to waste, why not. I play it while fighting monsters on NQ2. (I am playing NQ2 on evil mode. It's tought... Really tough...)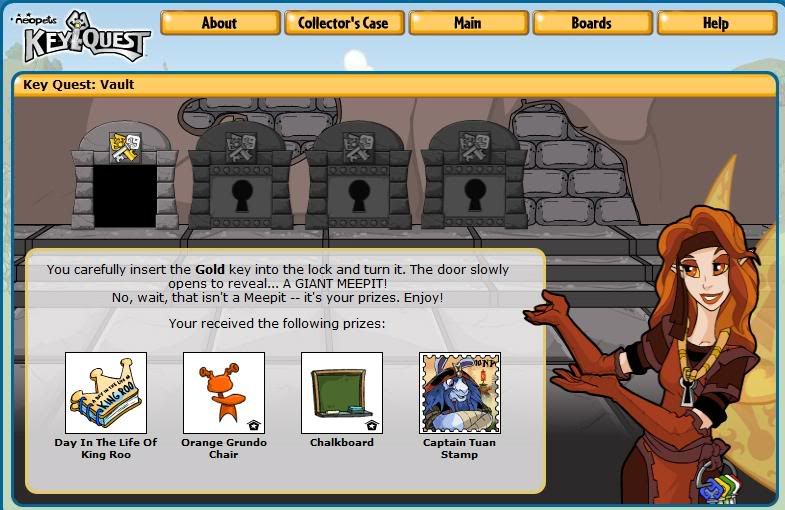 It's really easy to play.
Just like monopoly, going round the board.

I will update here the minigame later.
Forgot to catch the screenshots.

Go HERE and play.
This entry was posted on Saturday, November 08, 2008 at 8:10 AM and is filed under
Game
. You can follow any responses to this entry through the
comments feed
.