To get the prize, click on the bag and a pop up window will show the option.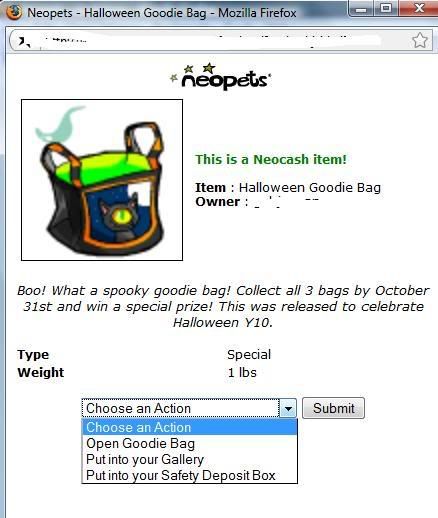 Click on Open Goodie Bag.
And you will get to see what goodies you got.

These are my prizes:

1st bag:





2nd bag: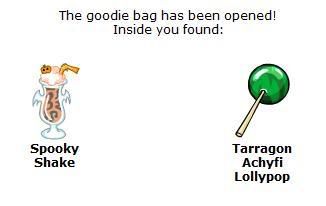 3rd bag:





The Prize:




Haunted Mansion Background

The prize will appear when you open the last bag.
Thanks crystaldragon29 for the tip.
This entry was posted on Saturday, November 01, 2008 at 9:43 AM and is filed under
Halloween
. You can follow any responses to this entry through the
comments feed
.