This is release in the news today. Neohome has a revamp.

When you go to your Neohome, you will be greeted with a new page.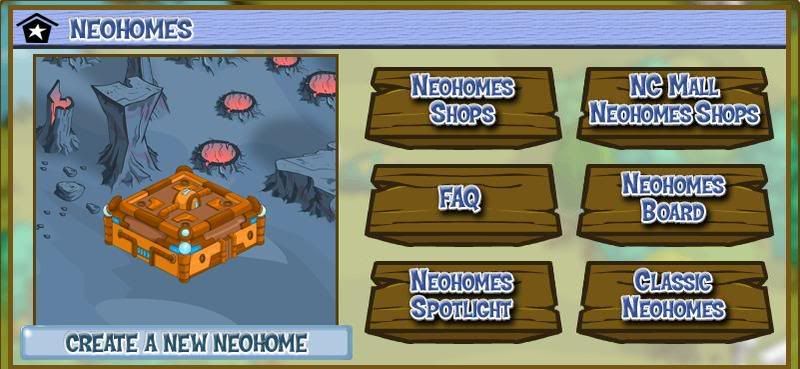 To get your own Neohome:



1. Click the "Create A New Neohome" button.



And you have to decide where you want to build your neohome.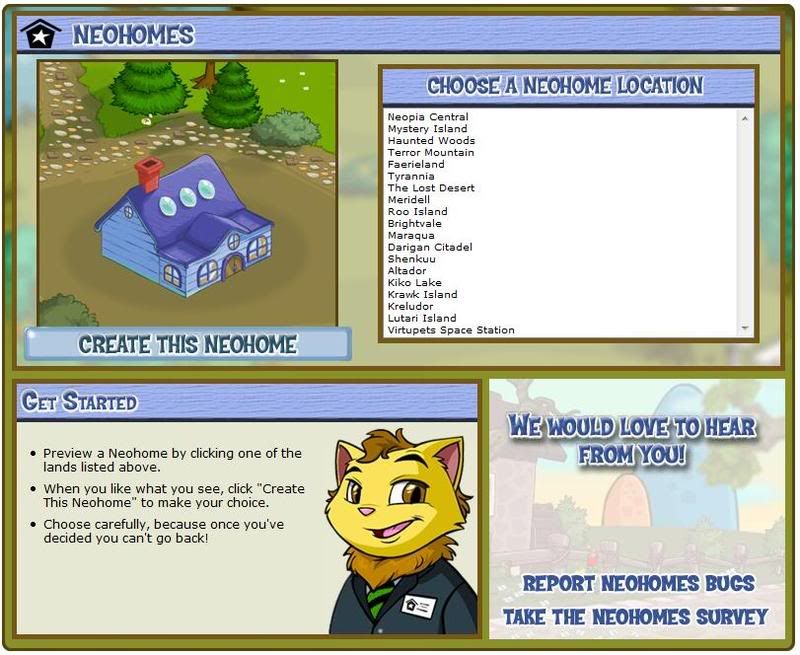 2. Decide where you want to build your neohome.


Preview a Neohome by clicking one of the lands listed...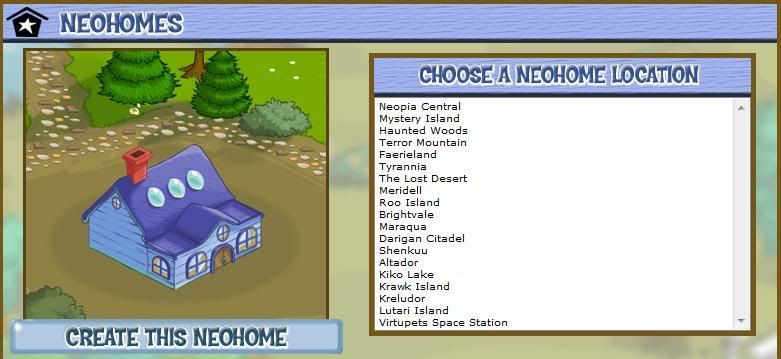 Here's a preview:
Altador
Brightvale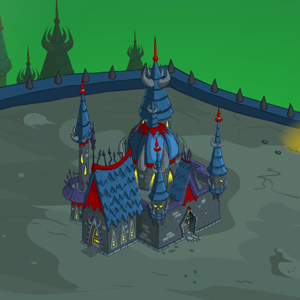 Darigan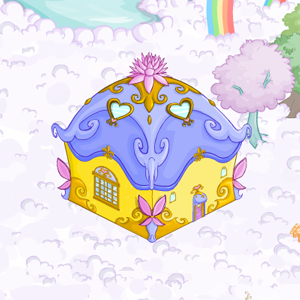 Faerieland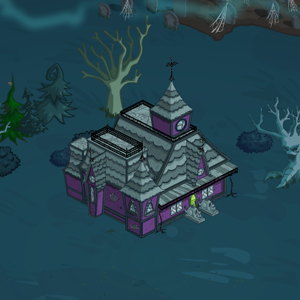 Haunted Wood
Kiko Lake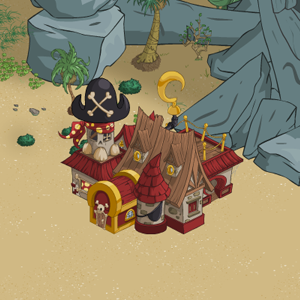 Krawk Island
Kreludor
Lost Desert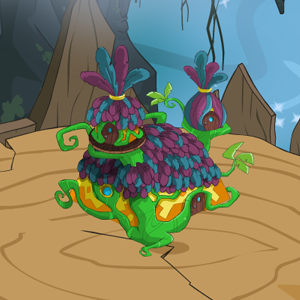 Lutari Island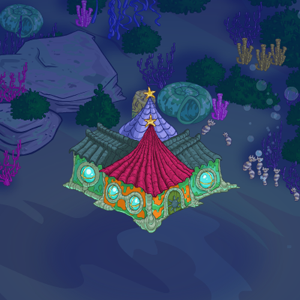 Maraqua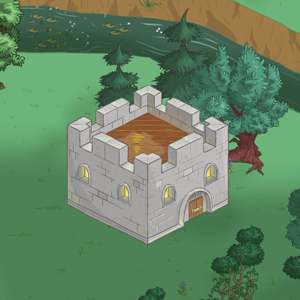 Meridell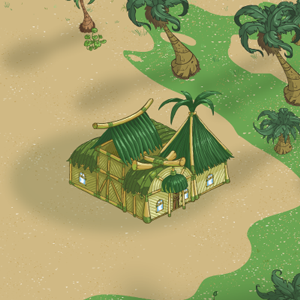 Mystery Island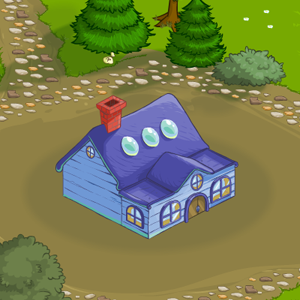 Neopia Central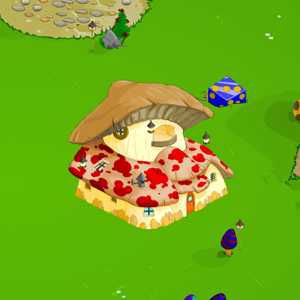 Roo Island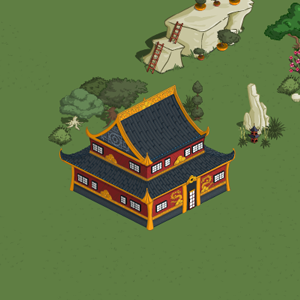 Shenkuu
Terror Mountain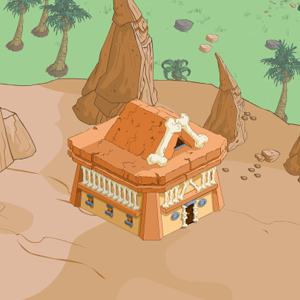 Tyrannia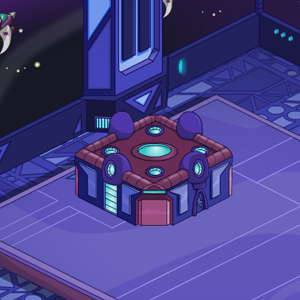 Virtupet
When you like what you see, click
"Create This Neohome"
to make your choice.
Choose carefully, because once you've decided you can't go back!
3. Now that you've created a Neohome, it's time to add your own personal touch.
a. Shopping
Visit Shops to buy items for your Neohome using the links above.
b. Starter Pack
Select "Go to My Neohome" and begin decorating with your Starter Pack items.
Yap, you get a Starter Pack.
In the older version, you have to pay to buy land, buy items to make furniture. Now, creating a home is free and you get a starter pack. The rest of the item, you buy with Neopoints or Neocash.
You can even check out other people's Neohomes for inspiration through their user profiles or the Neohomes Spotlight.
4. What happened to all the furniture that I have in my old home?
Don't panic. It's still there. Just click on the "Classic Neohome". Your home is still there.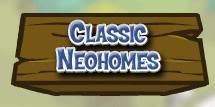 5. Neoshop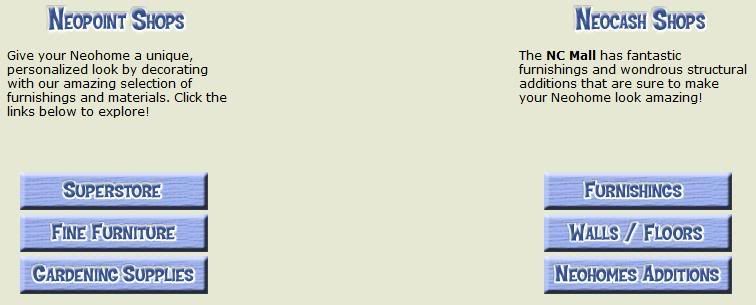 The items in the neoshop are pretty boring right now.
There are 7 catergories of furnitures:
- Seating
- Tables
- Beds
- Decoration
- Lighting
- Flooring
- Wallpapers
(will post on how these ugly items look like in the new home later)
Source: Neohome Tutorial
This entry was posted on Friday, August 08, 2008 at 7:20 AM and is filed under
Neohome
. You can follow any responses to this entry through the
comments feed
.