I think some of us have been waiting for this day for a whole month if not a whole year.


There are a few things to do on Halloween at Neopet.


1. The Goodies Bags.

This year goodies bag is called Scary Trick or Treat Bag in case you want to buy it from the wizard. Cheapest selling at 4,500np. Reason is everyone wants to open it and see what they get. Rumor has it that you may get Halloween Paintbrush from some of these bags. But remember, it's rumor. The last I check, if you wait a little, you may sell these bags at a higher price. Last month, last year goodie bags is selling at 13,000np.


These are the places you have to visit to get your goodies bags:

a. Tyrammet Village





b. Deserted Fairground Scratchcards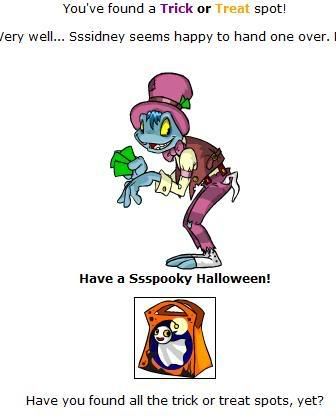 c. Jhudora's Cloud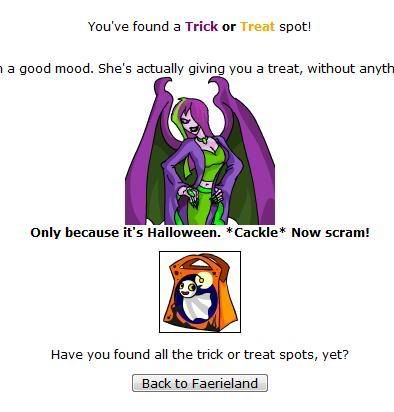 d. The Mystery Island Mystic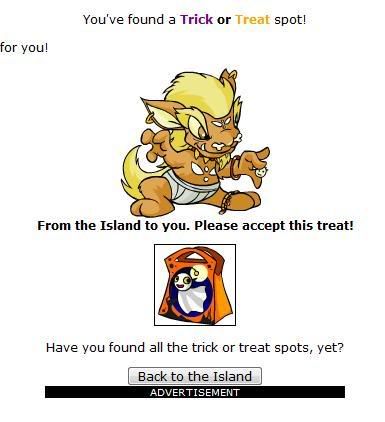 e. Smugglers Cove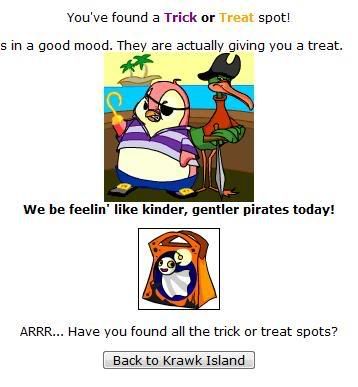 f. Kreludan Mining Corp.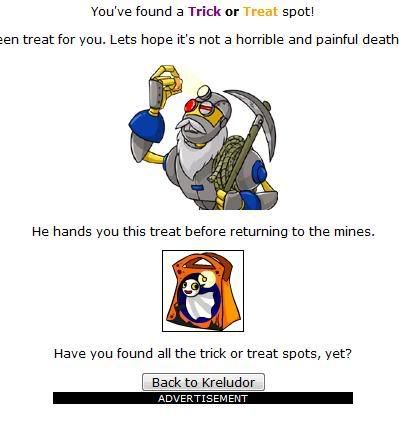 2. I didn't get my goodies bag.

There are some, like yours truly here, who didn't get any of the goodie bags after visiting the site above. According to the "oldies" on the board, this happened last year. All you have to do is wait and check again after 10-11 am nst or so.


3. The Side-Bar Theme.

Everyone of us should have the Halloween Side-bar Theme now. To get this sidebar theme permanently so that you can still use it after the halloween, you have to be on NEOPET on Oct 31, at 11:59:59pm NST and refresh at the Haunted Wood.

This means

Singapore and Malaysia Time: Tomorrow (Nov 1) afternoon at 2:59:59 PM.

For boludototal, that's Nov 1, 2:59:59 AM (4 hours ahead of NST) (Yap, get that alarm clock ready
)


That's all for now. Will update with more details later.
Now go hunting and let me know how you do.
Good Luck.


Update: It has been confirmed by myself that you can start refreshing at 11:59:00 to get the theme. You don't have to wait till 11:59:59 as some neopians had advised.
This entry was posted on Wednesday, October 31, 2007 at 3:19 PM and is filed under
Special Day
. You can follow any responses to this entry through the
comments feed
.