While searching for King Terask, Velm said something.

Velm says: "Eat your vegetables." LoL!!!



8. Find King Terask and defeat him.


Found him. Here we go.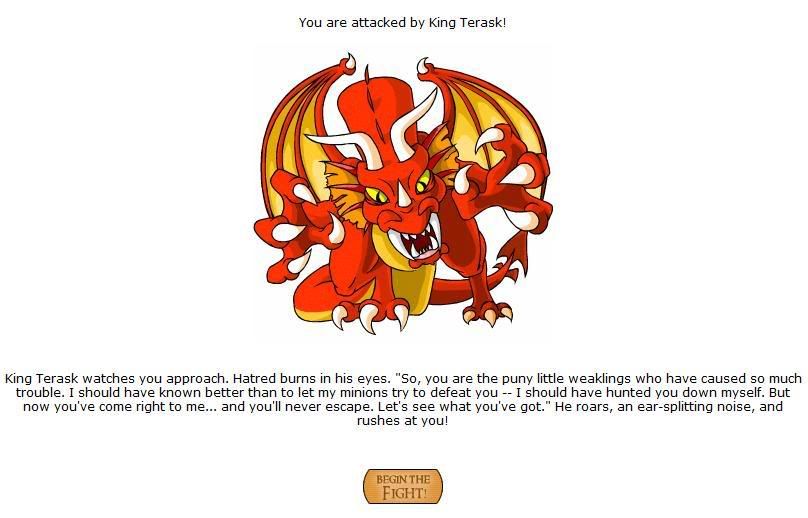 King Terask
2500/2500hp

This is what I did:
Haste the group
Shield the group
Cast 1 Slow potion - Coma at him
2 Speed of Light on Velm and Talinia
Then just fight and fight.
Mipsy Obliterate is really useful here for me.





9. Use the teleport orb and go down stair. Go to see Vitrini.


You say: "We've defeated King Terask!"

Vitrini says: "You defeated King Terask? Amazing! I never would have thought it possible." She looks around. "But there's still evil faeries and monsters all over the place... maybe you have to free Queen Fyora before the battle will truly be won. Head to the West Tower -- it's exactly opposite where the East Tower is -- and you'll be able to go upstairs and free Queen Fyora."
Gosh!!!! I never thought I could come this far. LOL!!! Okay... the final countdown next.
This entry was posted on Thursday, August 30, 2007 at 8:01 AM and is filed under
NQ 2
. You can follow any responses to this entry through the
comments feed
.