Meerca Henchmen



Trophy:



Avatar:

There are 2 avatars for this battle but you can only have 1.
Heermeedjet Avatar:



or

Meerouladen Avatar:




How to Get: Defeat the Meerca Henchmen in the Battledome for Defenders of Neopia. This avatar (or Meerouladen AV) will be awarded when you claim your DoN prize for the mission.

Difficulty Rating: 150
Starting Hit Points: 175
Location Hint: Go Here to get this challenger.
Suggested Minimum Strength: 55

Comic: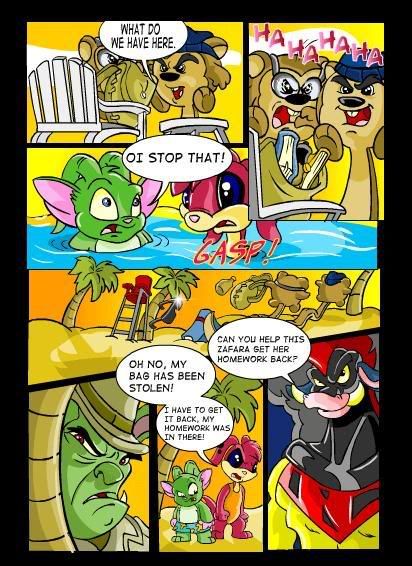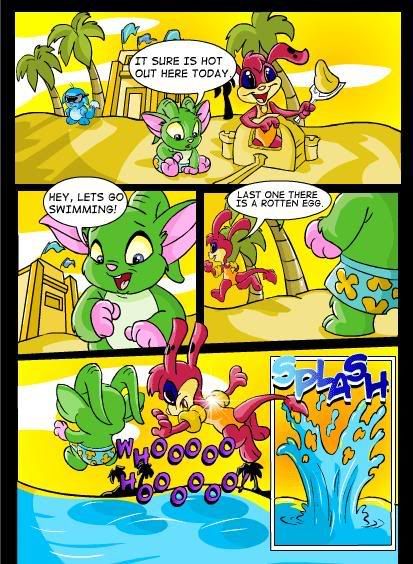 Tips:
A. Equipments Needed:
Scroll of Freezing - about 90,000np
Water Muffin x 4 - 8,000np each
Downsize - about 8,000np
Thick Smoke Bomb - 10,000np

B. Abilities Needed:
Berserk - You get this automatically when your pet's level reaches 50
Burrow - Need 4 Bottles of Earth Faerie and pet's level must be at 10
Sink - Need 8 Bottles of Dark Faeries and Pet's level must be at 30

C. Fight:
1:Freeze the brothers with your Freezing weapon together with a Water Muffin and Burrowing.
2:Once they are frozen, hit them with 2 more Water Muffin while using your Berserk Attack.
3:Use the Thick Smoke Bomb so you won't incur any damage as you throw one more Water Muffin using Berserk Attack.

Remember, if at any point in the battle things go seriously wrong, like the opponent freezes you for a turn, don't waste your resources. Either allow yourself to lose, or stop and return to the status page to restart the match.

Wow... it starts off with 175hp.




I lost and I lost my Scroll of Freezing. This lost cost me 100k. So what went wrong? I did according to what the Neopet Magazine recommended. Sigh...