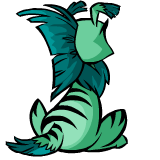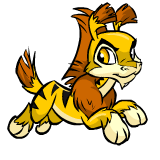 Ogrin Day - December 28th

As of November 2006 the Ogrin ranked 43th most with over 810,000 living in Neopia.

Ogrins are considered shy creatures, due to their reserved nature and the fact that they originally lived alone. However, they are very talkative after they are used to their surroundings and they can mantain intellegent converstation for hours on end.

They are very interesting and have varying personalities. However, one interest which all Ogrins share is their love for nature, and the exploring and studying thereof. They are also very inquisitive and curious, striving to learn more and trying to become as knowledgable as possible.

They are released on December 27, 2005. The Ogrin was an unexpected addition into Neopia and received large amounts of criticism from users. Some people believed that the Ogrin was the April Fool's pet, however this was cleared up when the Gnorbu was released.


Famous Ogrins include:
* Orie Dinelle


Orie Dinelle was the Goalkeeper for Brightvale in the Altador Cup 2006. This crafty netminder knows every trick in the book, from using the stickiest set of gloves in the league to obscuring the boundaries of her goalie box by kicking up dirt and covering the line's chalk. She's even been known to spike opposing forwards who tread too close to her net!

Avatar:
There is no avatar related to an Ogrin except for the default one which everyone gets automatically.

Want any Ogrin?

This entry was posted on Wednesday, November 22, 2006 at 6:25 PM and is filed under
Pets Petpets Petpetpets
. You can follow any responses to this entry through the
comments feed
.