In case you are interested, here's a brief history of Dr Sloth in his previous plot.
It's a plot called Arrival of Virtupets.

In August 2000, Neopet released a plot where Dr Sloth came to Neopia. He had plans to take over Neopia and repopulated it with Virtupets. He wanted to mutate all the neopets. He was stopped by the Space Faerie, who reversed Dr Sloth's Mutation Ray and explode it. This lead the station in orbit above Neopia.


Below are a few links to see the video of the first invasion of Dr Sloth.

1. Trailer to the arrival of Dr Sloth HERE.


2. Comic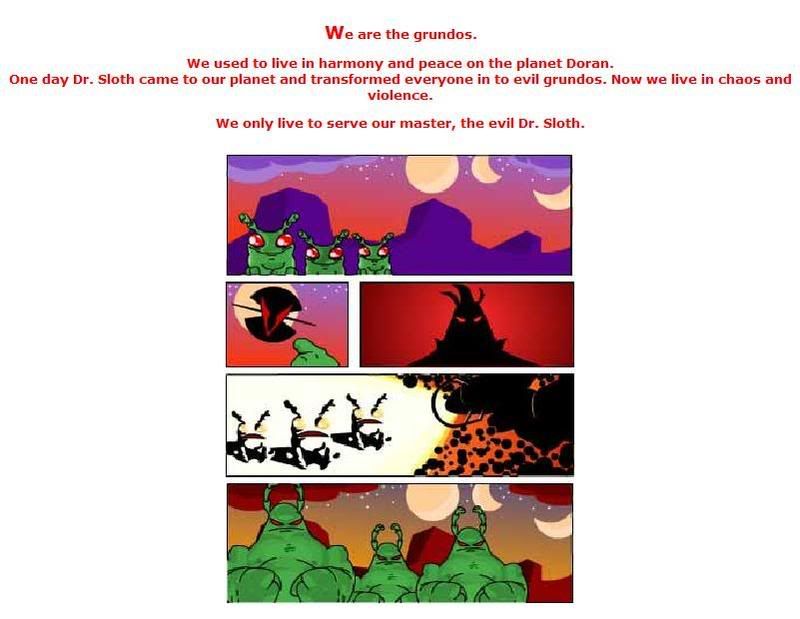 (Neopet has come a long way)


3. The Space Faerie channeled the mutation ray back at Dr. Sloth's Space Station, overloading it and causing it to explode!!!






4. Space Faerie's Plea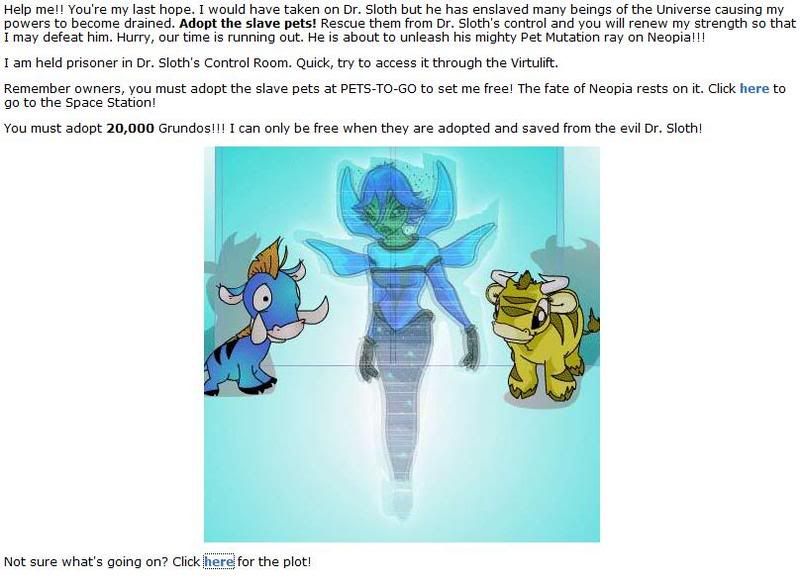 Who is Dr. Frank Sloth?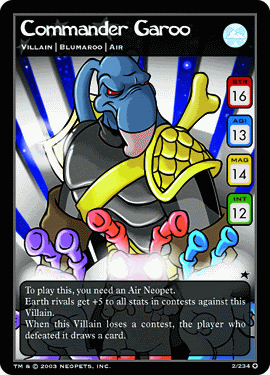 Name : Dr. Frank Sloth
Age : Possibly hundreds of years old
Height : 6'3"
Occupation : Evil Scientist and leader of Virtupets Corp.
Quote : Pitiful Neopets, you will all soon be my slaves.
Success so far in enslaving Neopets : None

From Gallery of Evil:
Dr. Frank Sloth is a brilliant, insane evil scientist hell-bent on the total destruction of Neopets and Neopia. Arriving at Neopia in his Space Station in year 2, he was narrowly defeated by the Space Faerie.

Sloth is best known for enslaving an entire planet of alien creatures, Grundos, and mutating them into stronger forms to draft into his army. He has vast technological resources at his disposal, including evil robots, killer clones, space ships and ancient artifacts of major destructive power...

In short... BEWARE!


You can read more about it:

Neopedia : Dr. Frank Sloth