Qasalan Expellibox
Even though Sakhmet was returned to the Lost Desert years ago, the people of Qasala are still plagued by all those scarabs left behind from the ordeal. Qasalan officials now seek the help of those Neopians who stumble upon their oasis.
If you find a scarab, deposit it into the Qasalan Expellibox shown below. The machine will send the scarab across Neopia through a series of tubes, where the scarabs can live out their lives happily and far away from Qasala. The further from Qasala the scarab gets, the better your prize (you can even win Neocash if you hit the blinking tube). You may only deposit a scarab once per day, though. We wouldn't want to clog the tubes.
You click the Scarab and you will see the scarab dropping down.
Then you will get this message: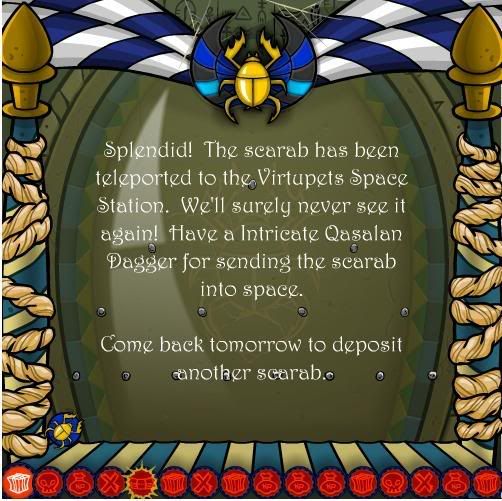 And I found this in my inventory.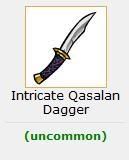 When I went back to the first page hoping to catch a screenie, I see this:
What are you doing?! You can't just dump them in there! It's a series of tubes! Bring that scarab back tomorrow and you can deposit it then.
So I assume this is a daily.
This entry was posted on Friday, September 21, 2007 at 9:44 PM and is filed under
Dailies
. You can follow any responses to this entry through the
comments feed
.