The lab finally zapped my spotted jubjub to a coconut jubjub.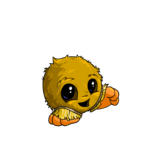 Isn't she just adorable?
How can I bear to zap her again tomorrow?
Maybe I will keep her for a few days before I send her to the lab again.
Suddenly, I remembered there is an avatar to collect with this pet. I quickly dashed to the wizard and bought the cheapest tropical fruit for it.
Crunchy Skullberyy --- 10np ...
But... But... But...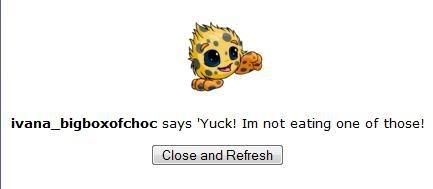 Went and bought a
Famous Crab Burger
--200np
but... but...but...
Same thing happened. It won't eat it... arrgghhh!!!
Finally decided to try my luck with
Shrimptail with Kelp Sauce
....
Finally...
Avatar: