Fighting an enemy with Mipsy.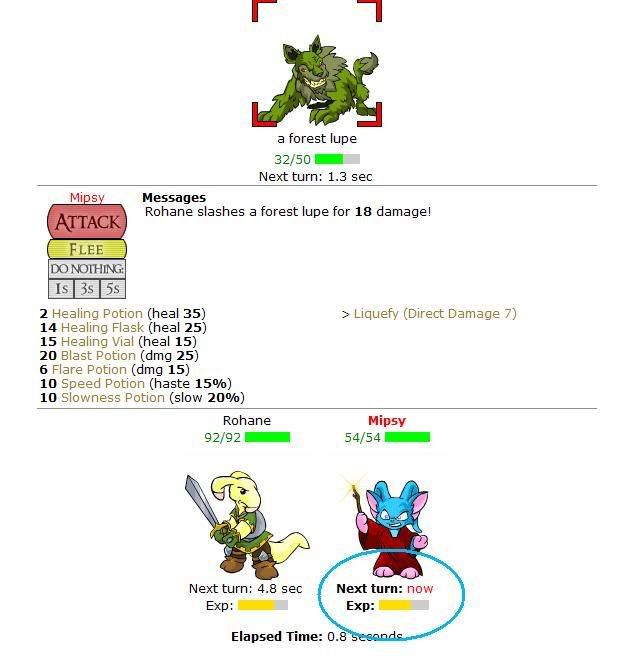 Whether it's Mipsy or Rohane's turn to fight, look at the Next Turn. If it show NOW in Red, than that's who will be fighting. Generally, you get 2 turns with the enemy.


Winning: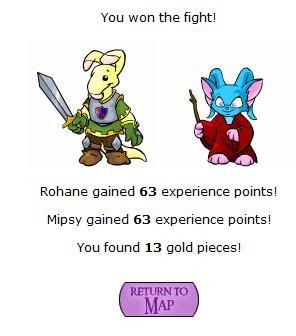 Fighting 2 enemies with Mipsy:




Click on the enemy you want to fight and attack.




Watch out on Rohane and Mipsy's hp so that neither one of them got killed.

If you want to heal either one of them, click on the one you want to heal and choose a potion to use.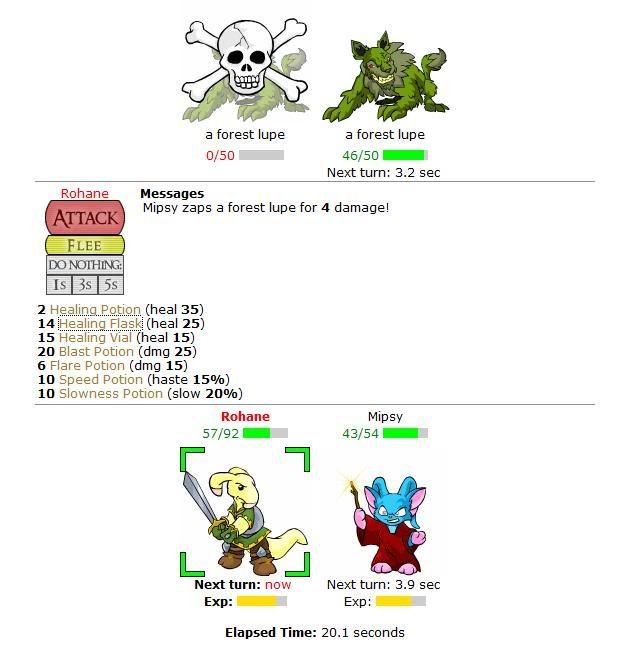 Silly me didn't use the liquify ability that Mipsy has. It can take out as much as 43hp from your enemy.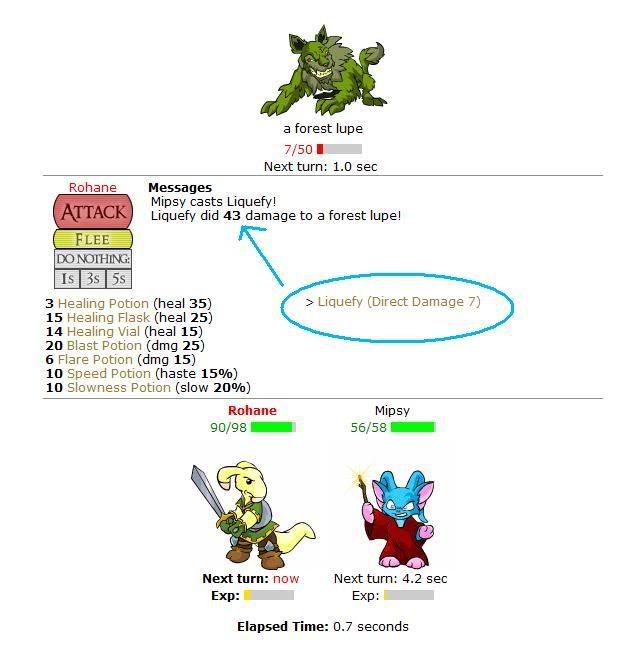 This entry was posted on Monday, August 13, 2007 at 8:33 PM and is filed under
NQ 2
. You can follow any responses to this entry through the
comments feed
.