Taking the portal behind Count Von Roo, we found ourselves here:





Finally met up with Spider Grundo.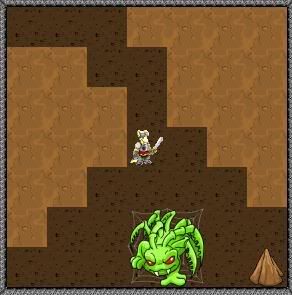 1200/1200 hp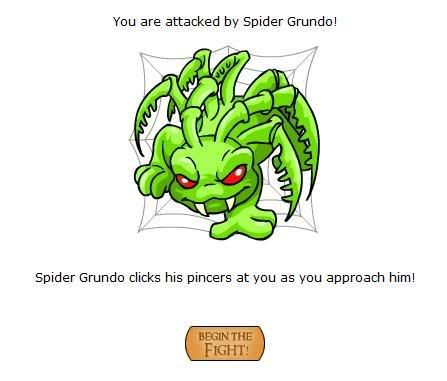 This is what Spider can do:

Spider Grundo cast Celestial Hammer on Rohane!
Rohane was stunned by the Celestial Hammer for 3 seconds, but resisted taking any damage!

Spider Grundo casts Renew!
Renew healed Spider Grundo for 150 health!

Rohane scores a critical hit!
Rohane takes 22 damage from Spider Grundo's energy shield!
Rohane slashes Spider Grundo for 117 damage!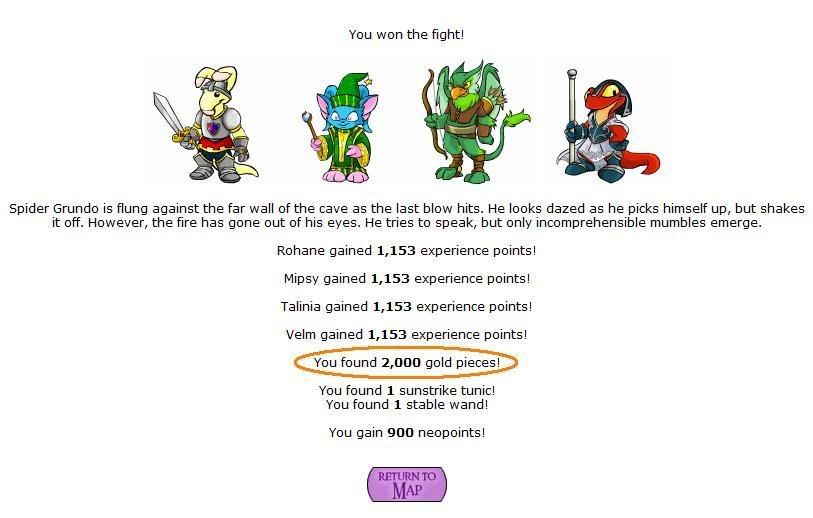 Get 2000 gold piece



Talk to Spider:


Spider Grundo says:

"Urhg.. aghh... what happened?"



You say:

"We were hoping you could tell us."



Spider Grundo says:

"Er, I'm not really sure... I was walking about the swamp, when suddenly I felt a little strange. Then, the next thing I knew, I was here, talking to you! I guess someone cast a spell on me. I did see a strange, dark shape in the swamp, but I didn't think much of it... but now, who knows?"




You say:

"Count von Roo says he saw you casting a spell, along with Balthazar and Hubrid Nox."



Spider Grundo glares at you as he shouts:

"WHAT!! That's ridiculous! I would never work with those two." He pauses. "But... why would von Roo say that? It makes no sense."




You say:

"He says you three cast a spell to make the sun stay up, permanently. Which it is."



Spider Grundo says:

"It is? It was the middle of the night when I was walking in the swamp... but you say the sun's up permanently now? How awful! Won't someone think of the ghosts?!"




You say:

"The ghosts are all staying indoors."



Spider Grundo says:

"I suppose that makes sense... well, anyway. If Balthazar and Hubrid Nox have something to do with this, then you should go talk to them. I don't know why they would work together, let alone with me... but if I don't remember any of it, maybe they don't either, so that could explain it. Well, get going. There's a back exit to my cave, down that way." He points off to the west with one of his middle legs. "It leads to a path that goes right to Balthazar's grove. Good luck, and I hope you find out what's going on!"
Weapons that we got from spider:
Stable Wand dmg 23 – equip to Mipsy
Sunstrike Tunic def 39 – equip to Talinia
This entry was posted on Wednesday, August 22, 2007 at 8:24 AM and is filed under
NQ 2
. You can follow any responses to this entry through the
comments feed
.