sasuke, this is for you.

This is what you have to do for every chapter/steps:

1. Find what constellation to find.
You can get this from the guide. You have to do the task before you can see the constellation.
Example for the 1st constellation:




2. Go HERE and get your Constellation Data.

Copy all those number and paste it to the link below.

3. Go HERE to get your Star's Position.

Paste those numbers into the box and go under each constellation to find your coordinates.

Example:

My sleeper's coordinates are like this:
(-244,-95)
(-204,-125)
(-164,-155)
(-124,-155)
(-84,-125)
(-44,-95)

4. Go to the Observatory, open the telescope and find those coordinates. Be paitent for the first one. You will find it eventually. Once you get the hand of finding the star, the feature one will be a piece of cake. I know Rihards finished this plot is less than 2 days.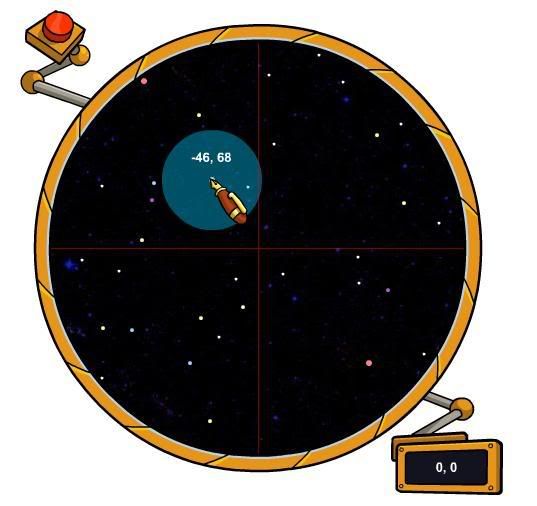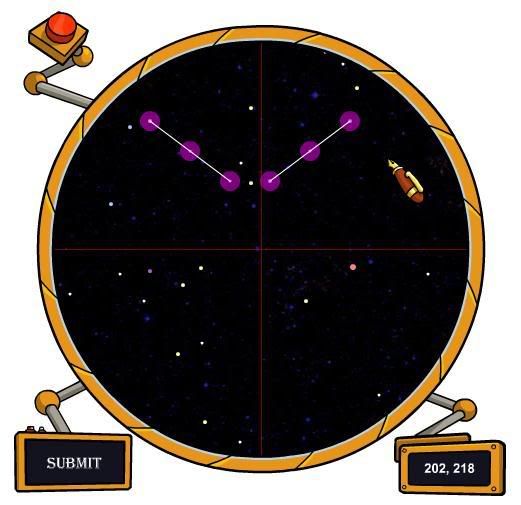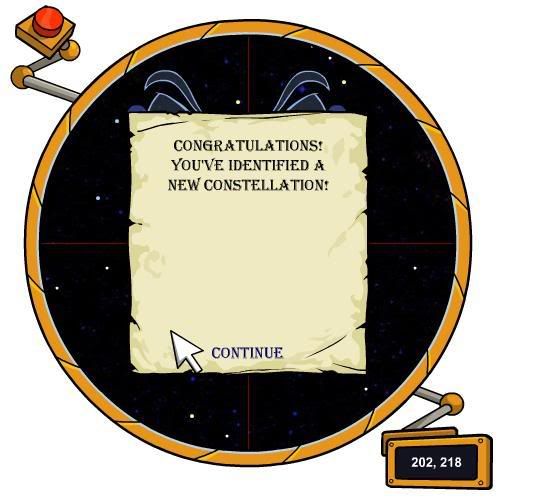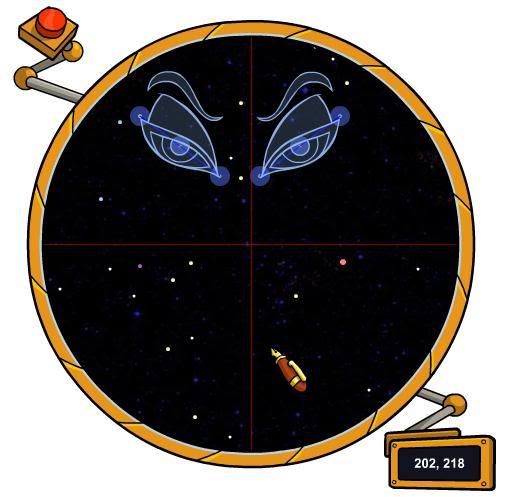 After you have got the stars, remember to do this in every chapters.

a. Talk to the janitor
b. Talk to the Archivist
c. Read the Chapter. (There is one chapter where you can't continue if you don't read the chapter story. Don't have to read if you don't want to. Just flip, flip.)
d. Continue on to the next chapter.

If you have any question, ask away.
This entry was posted on Tuesday, August 14, 2007 at 11:13 AM and is filed under
Plot
. You can follow any responses to this entry through the
comments feed
.