Altador Cup will Start on June 2.
Signing up for Altador Cup 4 has started.
Go
HERE
to choose your favorite team and sign up.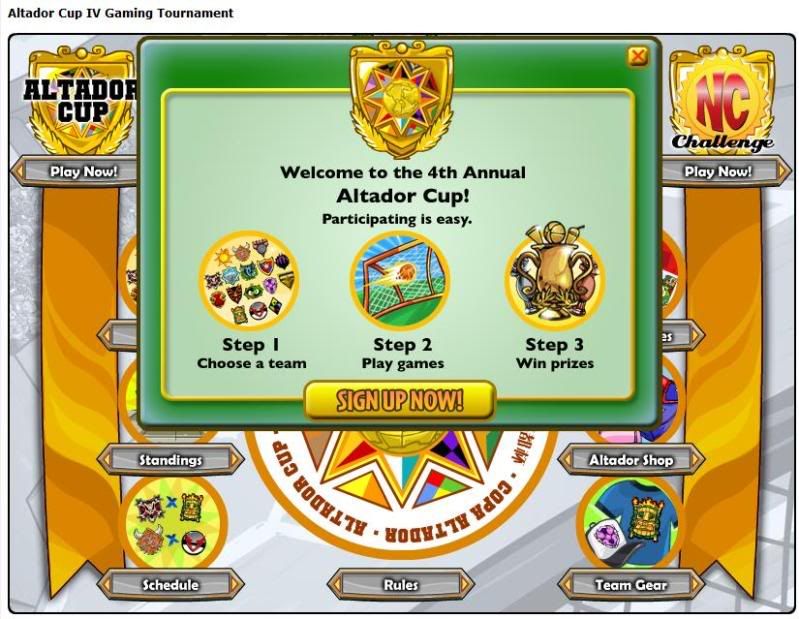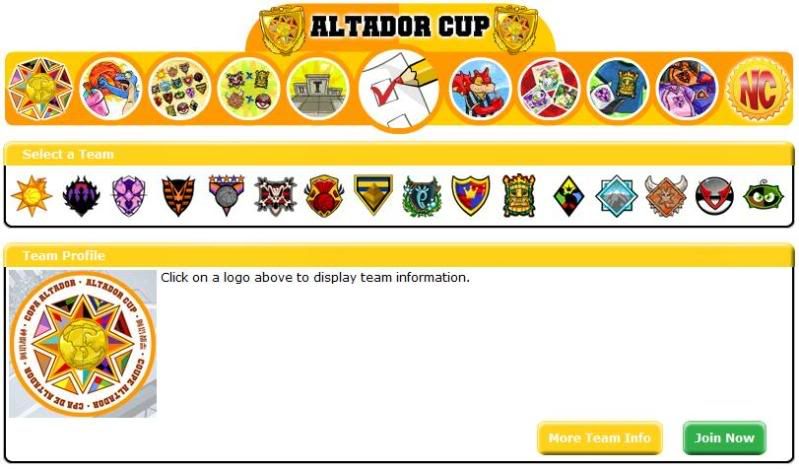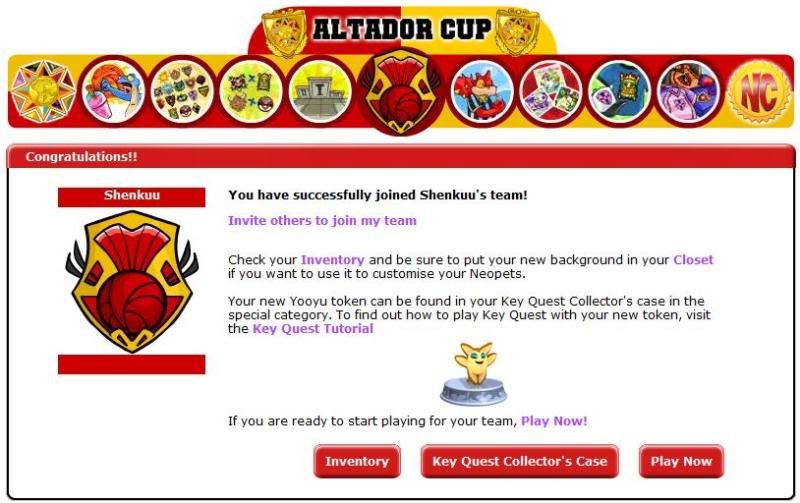 Like always, it's Shenkuu for me.
There are 4 games to play this year.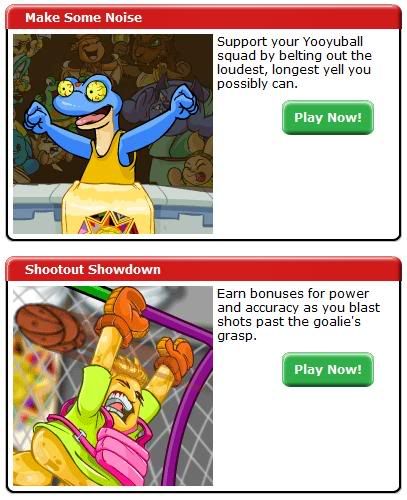 Shootout Showdown is a new game. So go practice.
This entry was posted on Friday, May 29, 2009 at 4:42 PM and is filed under
Altador Cup 4
. You can follow any responses to this entry through the
comments feed
.