Before I leave for holiday, I found there are 2 freebies to be collected, I can't resisted to make this post.


It's in the News:


In celebration of the holiday season you can receive a wonderful gift for your neohome by owning/creating a new Neohome or submitting your Neohome to the Neohome Spotlight!

1st Freebie:

To claim the first one, go Neohome Front Page, scroll down to Neohome News, and click on "Click Here to receive your holiday prize".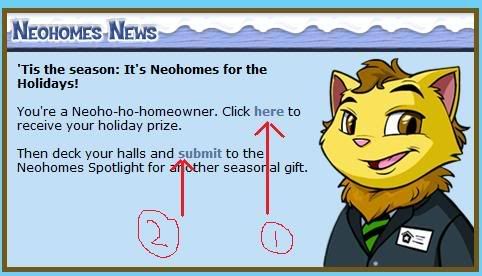 Freebie: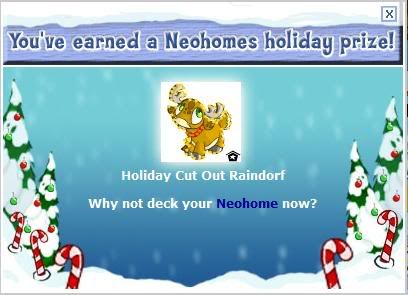 2nd Freebie:

For the second prize, you need to submit your Neohome into the Neohome Spotlight. Then you will be prompt to type a title and a decent description for your Neohome and enter it. (click the 2nd link in the Neohomes News.)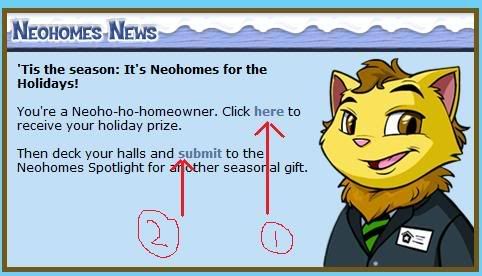 Type a title and a description.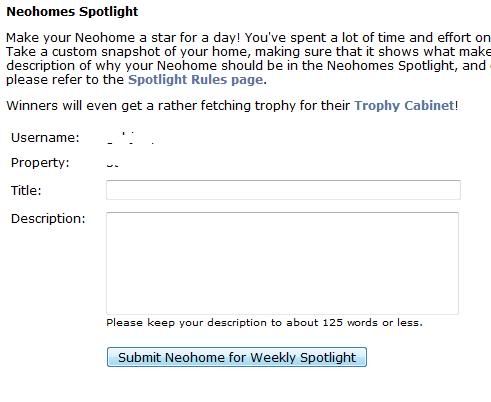 When you entered it, you will see a cybunny confirming it.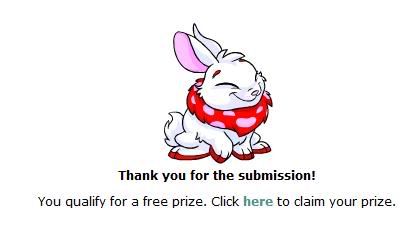 Freebie:




Freebie won't appear in your inventory. It will go straight into your Storage Shed.
This entry was posted on Wednesday, December 03, 2008 at 8:28 AM and is filed under
Neohome
. You can follow any responses to this entry through the
comments feed
.