It's that time of the year again.
All Neopians will be getting freebies from
Advent Calendar
.
So remember to log in everyday for
The month of Celebrating
and claim your freebies.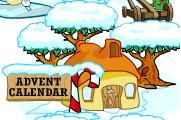 Sob ... Sob ... I am going to miss like 2 weeks of collection as I will be away for a holiday in Taiwan. Sob ... Sob ...
Avatar:


Plastic Fir


How to get the Avatar:


For the past few years, this avatar is given out to neopians who hasn't got it yet on Dec 1, together with your Advent Presents. So make sure you log in to claim your present tomorrow.
Remember, there is also the
Winter Site Theme
to collect for this month.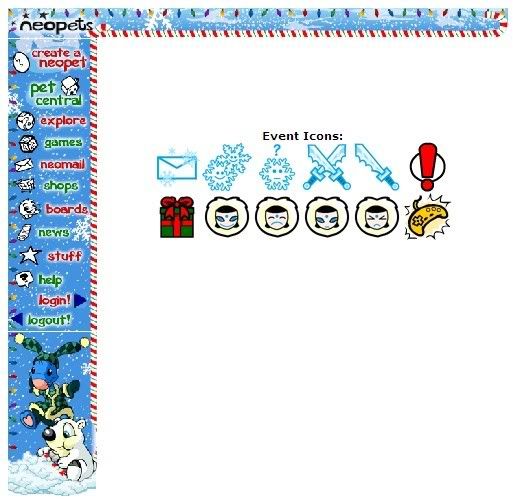 Nobody really know how to get this. Some got it, some don't. Some said that you have to collect all the advent calendar and on the last day, you will get it. So nobody really know and I doubt TNT will tell us. :D
Want to give your pet a new look?
Christmas Paint Bru
sh
is selling for 80,000 np at
Trading Place
.
And this is what the pet will looks like with the
Christmas Paint Brush
.
What about painting them in
Snow
?
Snow Paint Brush
is selling for 380,000np at the
Trading Place
.
Plus, if you have a snow pet, you will be able to get an Avatar.
Avatar:
Wocky - Snow Day
How to get the Avatar:
View your 100+ days old Snow Colored pet lookup. It can be any species.
If you are lucky at the lab and your pet got zapped into a snow pet, it will work also.

This is how
Snow Colored Pets
look like:
This entry was posted on Sunday, November 30, 2008 at 10:18 PM and is filed under
Christmas Advent 2008
. You can follow any responses to this entry through the
comments feed
.