1. Rate Neopets
You can now rate other Neopets. You can do so by going to their pet lookup. Then place your mouse over the star and it will light up. (May, I use your pet as an example.
)

You can't vote your own pet: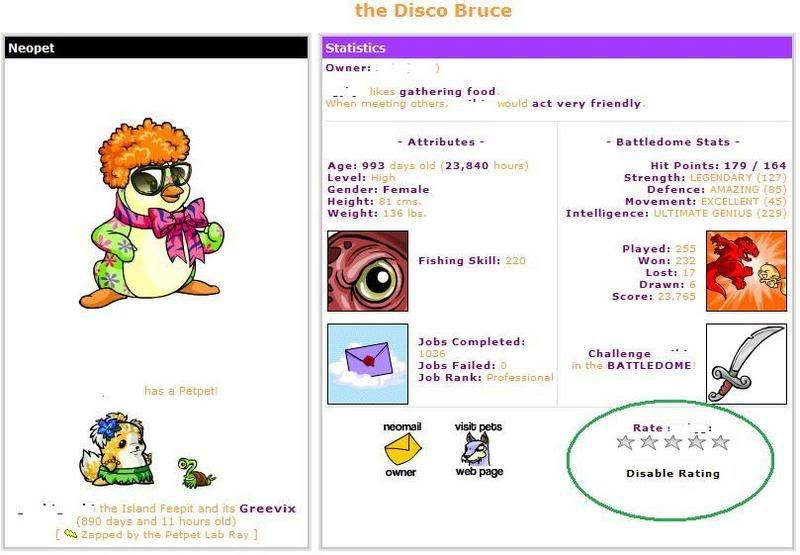 Rating other pet: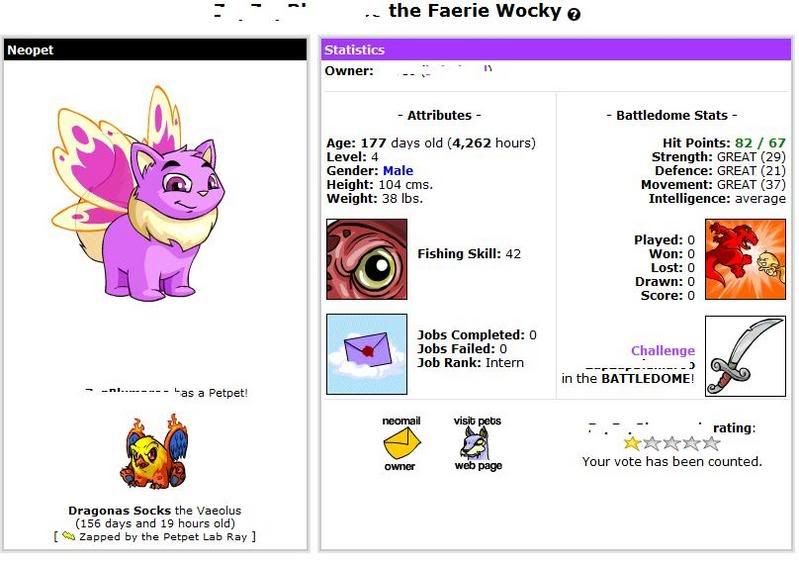 2. New Background

There are new background for your pet if you want to change it from the plain white right now. Just like Altador Cup's background. But these background, you will need to buy it from Mystical Surroundings.

Some of the background available:





Update:

Sep 12:




I saw this background in the shop. But I wasn't fast enough to get it. Sob...

Others I found in Search:

This entry was posted on Wednesday, September 12, 2007 at 8:20 AM and is filed under
Something New
. You can follow any responses to this entry through the
comments feed
.