On the way to the Ramtor Tower, we met this new enemy. This area is known as the Plain of Retreat.




They can heal themselves.




Couldn't go through because it's block by the blue rays. So to get to the other side, we need to go down the Dungeon.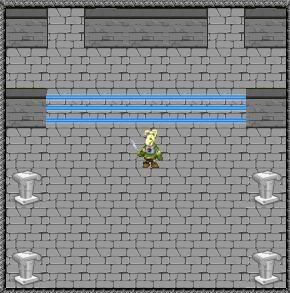 Some of the enemies found here: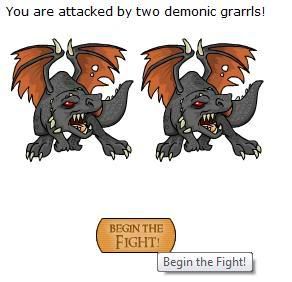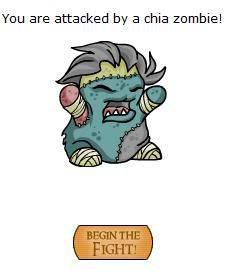 More on Fighting:
A ghostly meerca cast Entice!
Mipsy was mesmerized by a ghostly meerca's Entice spell!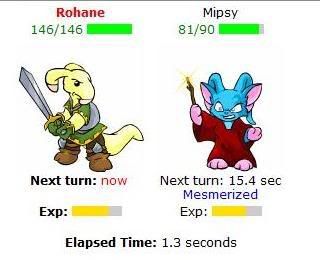 A chia zombie casts Dejection!
Rohane is slowed by 26%!




Went up to the tower and finally found Ramtor.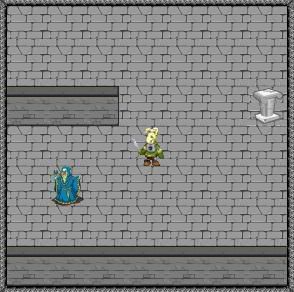 Some of the things Ramtor did:
Ramtor casts Repair!
Repair healed Ramtor for 70 health!

Ramtor casts Zeal!
Ramtor is hasted by 18%!

Rohane used a Slowness Potion!
Ramtor is slowed by 20%!

Mipsy casts Obliterate!
Obliterate was resisted by Ramtor!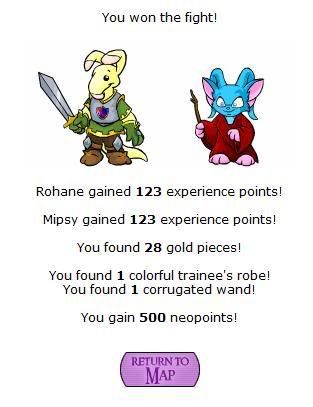 Yap. We have beaten Ramtor and that's the end of Chapter 1. There is a cut-scene shown and then Rohane was brought to Terror Mountain. That's Chapter 2.
Question:
Why can't I heal Mipsy during battle?
I click on her and use the healing potion. But it went to Rohane.
This entry was posted on Tuesday, August 14, 2007 at 11:08 PM and is filed under
NQ 2
. You can follow any responses to this entry through the
comments feed
.